Some of you will notice our new "Donate" button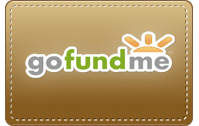 I have refused to advertise on this site or to "monetize" it because then that leaves my purpose ~ my mission ~  open to attack. It costs me a lot of money to do what I do but so far I've been able to keep advertisers off of this site. Since wordpress.com is a free service they do on occasion place ads on here which I am not choosing or approving. So I would like to be able to switch to wordpress.org so we can eliminate that altogether. I already pay for some of my plug ins so that is added cost I'd have to deal with.
I do have a non-profit & we do have another campaign going for donations for our rescue & ministry activities but those 2 can NOT be meshed & not one penny of that can go for anything except for helping animals & people. It is against the law to use any of that money for any activity not included in our mission statement or for personal use. I don't have any access to that money anyway without the approval of our board. So I want to make sure that you completely understand that the blog campaign is not tax-deductible for a while.
I am currently working with an attorney on forming a non-profit newspaper at which time we will receive a non-profit for this paper as well. What I will do in order to create some kind of transparency is to create a page here to post receipts & expenses as the year goes by so that people can see what their money is going to.
My understanding is that your donations should be retroactive ~ meaning you may be able to write them off once we get our non-profit but I don't feel very comfortable "promising" anyone, any such thing. We have a tendency to fiss off a lot of people in state govt so who knows what stunt they'll try to pull.
Once we do get our non-profit & operate within the laws of what constitutes a newspaper then we will have to have advertisers, but only one's of our choosing, & we will be VERY picky as to who that will be.
The reason I chose GoFundMe is because people will be able to see what we have brought in ~ if anything & their fees are far less then other crowd~funding sources so we can maximize the effectiveness of donations.
All that being said, most people don't end up on my blog because they have a 6 figure income so if you can not afford to help please don't feel bad, times are hard everywhere & you are never required or expected to donate. If you need help please don't hesitate to ask & we will do the best we can to try to assist you.
Brandia